OVER 1000 ITEMS IN STOCK... SAVE UP TO 50% STORE WIDE 7 DAYS A WEEK
OVER 1000 ITEMS IN STOCK... SAVE UP TO 50% STORE WIDE 7 DAYS A WEEK
OVER 1000 ITEMS IN STOCK... SAVE UP TO 50% STORE WIDE 7 DAYS A WEEK
OVER 1000 ITEMS IN STOCK... SAVE UP TO 50% STORE WIDE 7 DAYS A WEEK
OVER 1000 ITEMS IN STOCK... SAVE UP TO 50% STORE WIDE 7 DAYS A WEEK
OVER 1000 ITEMS IN STOCK... SAVE UP TO 50% STORE WIDE 7 DAYS A WEEK
OVER 1000 ITEMS IN STOCK... SAVE UP TO 50% STORE WIDE 7 DAYS A WEEK
OVER 1000 ITEMS IN STOCK... SAVE UP TO 50% STORE WIDE 7 DAYS A WEEK
OVER 1000 ITEMS IN STOCK... SAVE UP TO 50% STORE WIDE 7 DAYS A WEEK
OVER 1000 ITEMS IN STOCK... SAVE UP TO 50% STORE WIDE 7 DAYS A WEEK
OVER 1000 ITEMS IN STOCK... SAVE UP TO 50% STORE WIDE 7 DAYS A WEEK
OVER 1000 ITEMS IN STOCK... SAVE UP TO 50% STORE WIDE 7 DAYS A WEEK
OVER 1000 ITEMS IN STOCK... SAVE UP TO 50% STORE WIDE 7 DAYS A WEEK
OVER 1000 ITEMS IN STOCK... SAVE UP TO 50% STORE WIDE 7 DAYS A WEEK
OVER 1000 ITEMS IN STOCK... SAVE UP TO 50% STORE WIDE 7 DAYS A WEEK
OVER 1000 ITEMS IN STOCK... SAVE UP TO 50% STORE WIDE 7 DAYS A WEEK
OVER 1000 ITEMS IN STOCK... SAVE UP TO 50% STORE WIDE 7 DAYS A WEEK
OVER 1000 ITEMS IN STOCK... SAVE UP TO 50% STORE WIDE 7 DAYS A WEEK
OVER 1000 ITEMS IN STOCK... SAVE UP TO 50% STORE WIDE 7 DAYS A WEEK
OVER 1000 ITEMS IN STOCK... SAVE UP TO 50% STORE WIDE 7 DAYS A WEEK
OVER 1000 ITEMS IN STOCK... SAVE UP TO 50% STORE WIDE 7 DAYS A WEEK
OVER 1000 ITEMS IN STOCK... SAVE UP TO 50% STORE WIDE 7 DAYS A WEEK
OVER 1000 ITEMS IN STOCK... SAVE UP TO 50% STORE WIDE 7 DAYS A WEEK
OVER 1000 ITEMS IN STOCK... SAVE UP TO 50% STORE WIDE 7 DAYS A WEEK
OVER 1000 ITEMS IN STOCK... SAVE UP TO 50% STORE WIDE 7 DAYS A WEEK
OVER 1000 ITEMS IN STOCK... SAVE UP TO 50% STORE WIDE 7 DAYS A WEEK
OVER 1000 ITEMS IN STOCK... SAVE UP TO 50% STORE WIDE 7 DAYS A WEEK
OVER 1000 ITEMS IN STOCK... SAVE UP TO 50% STORE WIDE 7 DAYS A WEEK
OVER 1000 ITEMS IN STOCK... SAVE UP TO 50% STORE WIDE 7 DAYS A WEEK
OVER 1000 ITEMS IN STOCK... SAVE UP TO 50% STORE WIDE 7 DAYS A WEEK
OVER 1000 ITEMS IN STOCK... SAVE UP TO 50% STORE WIDE 7 DAYS A WEEK
OVER 1000 ITEMS IN STOCK... SAVE UP TO 50% STORE WIDE 7 DAYS A WEEK
OVER 1000 ITEMS IN STOCK... SAVE UP TO 50% STORE WIDE 7 DAYS A WEEK
OVER 1000 ITEMS IN STOCK... SAVE UP TO 50% STORE WIDE 7 DAYS A WEEK
OVER 1000 ITEMS IN STOCK... SAVE UP TO 50% STORE WIDE 7 DAYS A WEEK
OVER 1000 ITEMS IN STOCK... SAVE UP TO 50% STORE WIDE 7 DAYS A WEEK
OVER 1000 ITEMS IN STOCK... SAVE UP TO 50% STORE WIDE 7 DAYS A WEEK
OVER 1000 ITEMS IN STOCK... SAVE UP TO 50% STORE WIDE 7 DAYS A WEEK
OVER 1000 ITEMS IN STOCK... SAVE UP TO 50% STORE WIDE 7 DAYS A WEEK
OVER 1000 ITEMS IN STOCK... SAVE UP TO 50% STORE WIDE 7 DAYS A WEEK
OVER 1000 ITEMS IN STOCK... SAVE UP TO 50% STORE WIDE 7 DAYS A WEEK
OVER 1000 ITEMS IN STOCK... SAVE UP TO 50% STORE WIDE 7 DAYS A WEEK
OVER 1000 ITEMS IN STOCK... SAVE UP TO 50% STORE WIDE 7 DAYS A WEEK
OVER 1000 ITEMS IN STOCK... SAVE UP TO 50% STORE WIDE 7 DAYS A WEEK
OVER 1000 ITEMS IN STOCK... SAVE UP TO 50% STORE WIDE 7 DAYS A WEEK
OVER 1000 ITEMS IN STOCK... SAVE UP TO 50% STORE WIDE 7 DAYS A WEEK
OVER 1000 ITEMS IN STOCK... SAVE UP TO 50% STORE WIDE 7 DAYS A WEEK
OVER 1000 ITEMS IN STOCK... SAVE UP TO 50% STORE WIDE 7 DAYS A WEEK
OVER 1000 ITEMS IN STOCK... SAVE UP TO 50% STORE WIDE 7 DAYS A WEEK
OVER 1000 ITEMS IN STOCK... SAVE UP TO 50% STORE WIDE 7 DAYS A WEEK
OVER 1000 ITEMS IN STOCK... SAVE UP TO 50% STORE WIDE 7 DAYS A WEEK
OVER 1000 ITEMS IN STOCK... SAVE UP TO 50% STORE WIDE 7 DAYS A WEEK
OVER 1000 ITEMS IN STOCK... SAVE UP TO 50% STORE WIDE 7 DAYS A WEEK
OVER 1000 ITEMS IN STOCK... SAVE UP TO 50% STORE WIDE 7 DAYS A WEEK
OVER 1000 ITEMS IN STOCK... SAVE UP TO 50% STORE WIDE 7 DAYS A WEEK
OVER 1000 ITEMS IN STOCK... SAVE UP TO 50% STORE WIDE 7 DAYS A WEEK
OVER 1000 ITEMS IN STOCK... SAVE UP TO 50% STORE WIDE 7 DAYS A WEEK
OVER 1000 ITEMS IN STOCK... SAVE UP TO 50% STORE WIDE 7 DAYS A WEEK
OVER 1000 ITEMS IN STOCK... SAVE UP TO 50% STORE WIDE 7 DAYS A WEEK
OVER 1000 ITEMS IN STOCK... SAVE UP TO 50% STORE WIDE 7 DAYS A WEEK
OVER 1000 ITEMS IN STOCK... SAVE UP TO 50% STORE WIDE 7 DAYS A WEEK
OVER 1000 ITEMS IN STOCK... SAVE UP TO 50% STORE WIDE 7 DAYS A WEEK
OVER 1000 ITEMS IN STOCK... SAVE UP TO 50% STORE WIDE 7 DAYS A WEEK
OVER 1000 ITEMS IN STOCK... SAVE UP TO 50% STORE WIDE 7 DAYS A WEEK
OVER 1000 ITEMS IN STOCK... SAVE UP TO 50% STORE WIDE 7 DAYS A WEEK
OVER 1000 ITEMS IN STOCK... SAVE UP TO 50% STORE WIDE 7 DAYS A WEEK
OVER 1000 ITEMS IN STOCK... SAVE UP TO 50% STORE WIDE 7 DAYS A WEEK
OVER 1000 ITEMS IN STOCK... SAVE UP TO 50% STORE WIDE 7 DAYS A WEEK
OVER 1000 ITEMS IN STOCK... SAVE UP TO 50% STORE WIDE 7 DAYS A WEEK
OVER 1000 ITEMS IN STOCK... SAVE UP TO 50% STORE WIDE 7 DAYS A WEEK
OVER 1000 ITEMS IN STOCK... SAVE UP TO 50% STORE WIDE 7 DAYS A WEEK
OVER 1000 ITEMS IN STOCK... SAVE UP TO 50% STORE WIDE 7 DAYS A WEEK
OVER 1000 ITEMS IN STOCK... SAVE UP TO 50% STORE WIDE 7 DAYS A WEEK
OVER 1000 ITEMS IN STOCK... SAVE UP TO 50% STORE WIDE 7 DAYS A WEEK
OVER 1000 ITEMS IN STOCK... SAVE UP TO 50% STORE WIDE 7 DAYS A WEEK
OVER 1000 ITEMS IN STOCK... SAVE UP TO 50% STORE WIDE 7 DAYS A WEEK
OVER 1000 ITEMS IN STOCK... SAVE UP TO 50% STORE WIDE 7 DAYS A WEEK
OVER 1000 ITEMS IN STOCK... SAVE UP TO 50% STORE WIDE 7 DAYS A WEEK
OVER 1000 ITEMS IN STOCK... SAVE UP TO 50% STORE WIDE 7 DAYS A WEEK
OVER 1000 ITEMS IN STOCK... SAVE UP TO 50% STORE WIDE 7 DAYS A WEEK
OVER 1000 ITEMS IN STOCK... SAVE UP TO 50% STORE WIDE 7 DAYS A WEEK
OVER 1000 ITEMS IN STOCK... SAVE UP TO 50% STORE WIDE 7 DAYS A WEEK
OVER 1000 ITEMS IN STOCK... SAVE UP TO 50% STORE WIDE 7 DAYS A WEEK
OVER 1000 ITEMS IN STOCK... SAVE UP TO 50% STORE WIDE 7 DAYS A WEEK
OVER 1000 ITEMS IN STOCK... SAVE UP TO 50% STORE WIDE 7 DAYS A WEEK
OVER 1000 ITEMS IN STOCK... SAVE UP TO 50% STORE WIDE 7 DAYS A WEEK
OVER 1000 ITEMS IN STOCK... SAVE UP TO 50% STORE WIDE 7 DAYS A WEEK
OVER 1000 ITEMS IN STOCK... SAVE UP TO 50% STORE WIDE 7 DAYS A WEEK
OVER 1000 ITEMS IN STOCK... SAVE UP TO 50% STORE WIDE 7 DAYS A WEEK
OVER 1000 ITEMS IN STOCK... SAVE UP TO 50% STORE WIDE 7 DAYS A WEEK
OVER 1000 ITEMS IN STOCK... SAVE UP TO 50% STORE WIDE 7 DAYS A WEEK
OVER 1000 ITEMS IN STOCK... SAVE UP TO 50% STORE WIDE 7 DAYS A WEEK
OVER 1000 ITEMS IN STOCK... SAVE UP TO 50% STORE WIDE 7 DAYS A WEEK
OVER 1000 ITEMS IN STOCK... SAVE UP TO 50% STORE WIDE 7 DAYS A WEEK
OVER 1000 ITEMS IN STOCK... SAVE UP TO 50% STORE WIDE 7 DAYS A WEEK
OVER 1000 ITEMS IN STOCK... SAVE UP TO 50% STORE WIDE 7 DAYS A WEEK
OVER 1000 ITEMS IN STOCK... SAVE UP TO 50% STORE WIDE 7 DAYS A WEEK
OVER 1000 ITEMS IN STOCK... SAVE UP TO 50% STORE WIDE 7 DAYS A WEEK
OVER 1000 ITEMS IN STOCK... SAVE UP TO 50% STORE WIDE 7 DAYS A WEEK
OVER 1000 ITEMS IN STOCK... SAVE UP TO 50% STORE WIDE 7 DAYS A WEEK
OVER 1000 ITEMS IN STOCK... SAVE UP TO 50% STORE WIDE 7 DAYS A WEEK
OVER 1000 ITEMS IN STOCK... SAVE UP TO 50% STORE WIDE 7 DAYS A WEEK
OVER 1000 ITEMS IN STOCK... SAVE UP TO 50% STORE WIDE 7 DAYS A WEEK
OVER 1000 ITEMS IN STOCK... SAVE UP TO 50% STORE WIDE 7 DAYS A WEEK
OVER 1000 ITEMS IN STOCK... SAVE UP TO 50% STORE WIDE 7 DAYS A WEEK
OVER 1000 ITEMS IN STOCK... SAVE UP TO 50% STORE WIDE 7 DAYS A WEEK
OVER 1000 ITEMS IN STOCK... SAVE UP TO 50% STORE WIDE 7 DAYS A WEEK
OVER 1000 ITEMS IN STOCK... SAVE UP TO 50% STORE WIDE 7 DAYS A WEEK
OVER 1000 ITEMS IN STOCK... SAVE UP TO 50% STORE WIDE 7 DAYS A WEEK
OVER 1000 ITEMS IN STOCK... SAVE UP TO 50% STORE WIDE 7 DAYS A WEEK
OVER 1000 ITEMS IN STOCK... SAVE UP TO 50% STORE WIDE 7 DAYS A WEEK
OVER 1000 ITEMS IN STOCK... SAVE UP TO 50% STORE WIDE 7 DAYS A WEEK
OVER 1000 ITEMS IN STOCK... SAVE UP TO 50% STORE WIDE 7 DAYS A WEEK
OVER 1000 ITEMS IN STOCK... SAVE UP TO 50% STORE WIDE 7 DAYS A WEEK
OVER 1000 ITEMS IN STOCK... SAVE UP TO 50% STORE WIDE 7 DAYS A WEEK
OVER 1000 ITEMS IN STOCK... SAVE UP TO 50% STORE WIDE 7 DAYS A WEEK
OVER 1000 ITEMS IN STOCK... SAVE UP TO 50% STORE WIDE 7 DAYS A WEEK
OVER 1000 ITEMS IN STOCK... SAVE UP TO 50% STORE WIDE 7 DAYS A WEEK
OVER 1000 ITEMS IN STOCK... SAVE UP TO 50% STORE WIDE 7 DAYS A WEEK
OVER 1000 ITEMS IN STOCK... SAVE UP TO 50% STORE WIDE 7 DAYS A WEEK
OVER 1000 ITEMS IN STOCK... SAVE UP TO 50% STORE WIDE 7 DAYS A WEEK
OVER 1000 ITEMS IN STOCK... SAVE UP TO 50% STORE WIDE 7 DAYS A WEEK
OVER 1000 ITEMS IN STOCK... SAVE UP TO 50% STORE WIDE 7 DAYS A WEEK
OVER 1000 ITEMS IN STOCK... SAVE UP TO 50% STORE WIDE 7 DAYS A WEEK
OVER 1000 ITEMS IN STOCK... SAVE UP TO 50% STORE WIDE 7 DAYS A WEEK
OVER 1000 ITEMS IN STOCK... SAVE UP TO 50% STORE WIDE 7 DAYS A WEEK
OVER 1000 ITEMS IN STOCK... SAVE UP TO 50% STORE WIDE 7 DAYS A WEEK
OVER 1000 ITEMS IN STOCK... SAVE UP TO 50% STORE WIDE 7 DAYS A WEEK
OVER 1000 ITEMS IN STOCK... SAVE UP TO 50% STORE WIDE 7 DAYS A WEEK
OVER 1000 ITEMS IN STOCK... SAVE UP TO 50% STORE WIDE 7 DAYS A WEEK
OVER 1000 ITEMS IN STOCK... SAVE UP TO 50% STORE WIDE 7 DAYS A WEEK
OVER 1000 ITEMS IN STOCK... SAVE UP TO 50% STORE WIDE 7 DAYS A WEEK
OVER 1000 ITEMS IN STOCK... SAVE UP TO 50% STORE WIDE 7 DAYS A WEEK
OVER 1000 ITEMS IN STOCK... SAVE UP TO 50% STORE WIDE 7 DAYS A WEEK
OVER 1000 ITEMS IN STOCK... SAVE UP TO 50% STORE WIDE 7 DAYS A WEEK
OVER 1000 ITEMS IN STOCK... SAVE UP TO 50% STORE WIDE 7 DAYS A WEEK
OVER 1000 ITEMS IN STOCK... SAVE UP TO 50% STORE WIDE 7 DAYS A WEEK
OVER 1000 ITEMS IN STOCK... SAVE UP TO 50% STORE WIDE 7 DAYS A WEEK
OVER 1000 ITEMS IN STOCK... SAVE UP TO 50% STORE WIDE 7 DAYS A WEEK
OVER 1000 ITEMS IN STOCK... SAVE UP TO 50% STORE WIDE 7 DAYS A WEEK
OVER 1000 ITEMS IN STOCK... SAVE UP TO 50% STORE WIDE 7 DAYS A WEEK
OVER 1000 ITEMS IN STOCK... SAVE UP TO 50% STORE WIDE 7 DAYS A WEEK
OVER 1000 ITEMS IN STOCK... SAVE UP TO 50% STORE WIDE 7 DAYS A WEEK
OVER 1000 ITEMS IN STOCK... SAVE UP TO 50% STORE WIDE 7 DAYS A WEEK
OVER 1000 ITEMS IN STOCK... SAVE UP TO 50% STORE WIDE 7 DAYS A WEEK
OVER 1000 ITEMS IN STOCK... SAVE UP TO 50% STORE WIDE 7 DAYS A WEEK
OVER 1000 ITEMS IN STOCK... SAVE UP TO 50% STORE WIDE 7 DAYS A WEEK
OVER 1000 ITEMS IN STOCK... SAVE UP TO 50% STORE WIDE 7 DAYS A WEEK
OVER 1000 ITEMS IN STOCK... SAVE UP TO 50% STORE WIDE 7 DAYS A WEEK
OVER 1000 ITEMS IN STOCK... SAVE UP TO 50% STORE WIDE 7 DAYS A WEEK
JUST ARRIVED! NEW LOOSE LAY ONLY $1.99/SQF
JUST ARRIVED! NEW LOOSE LAY ONLY $1.99/SQF
JUST ARRIVED! NEW LOOSE LAY ONLY $1.99/SQF
JUST ARRIVED! NEW LOOSE LAY ONLY $1.99/SQF
JUST ARRIVED! NEW LOOSE LAY ONLY $1.99/SQF
JUST ARRIVED! NEW LOOSE LAY ONLY $1.99/SQF
JUST ARRIVED! NEW LOOSE LAY ONLY $1.99/SQF
JUST ARRIVED! NEW LOOSE LAY ONLY $1.99/SQF
JUST ARRIVED! NEW LOOSE LAY ONLY $1.99/SQF
JUST ARRIVED! NEW LOOSE LAY ONLY $1.99/SQF
JUST ARRIVED! NEW LOOSE LAY ONLY $1.99/SQF
JUST ARRIVED! NEW LOOSE LAY ONLY $1.99/SQF
JUST ARRIVED! NEW LOOSE LAY ONLY $1.99/SQF
JUST ARRIVED! NEW LOOSE LAY ONLY $1.99/SQF
JUST ARRIVED! NEW LOOSE LAY ONLY $1.99/SQF
JUST ARRIVED! NEW LOOSE LAY ONLY $1.99/SQF
JUST ARRIVED! NEW LOOSE LAY ONLY $1.99/SQF
JUST ARRIVED! NEW LOOSE LAY ONLY $1.99/SQF
JUST ARRIVED! NEW LOOSE LAY ONLY $1.99/SQF
JUST ARRIVED! NEW LOOSE LAY ONLY $1.99/SQF
JUST ARRIVED! NEW LOOSE LAY ONLY $1.99/SQF
JUST ARRIVED! NEW LOOSE LAY ONLY $1.99/SQF
JUST ARRIVED! NEW LOOSE LAY ONLY $1.99/SQF
JUST ARRIVED! NEW LOOSE LAY ONLY $1.99/SQF
JUST ARRIVED! NEW LOOSE LAY ONLY $1.99/SQF
JUST ARRIVED! NEW LOOSE LAY ONLY $1.99/SQF
JUST ARRIVED! NEW LOOSE LAY ONLY $1.99/SQF
JUST ARRIVED! NEW LOOSE LAY ONLY $1.99/SQF
JUST ARRIVED! NEW LOOSE LAY ONLY $1.99/SQF
JUST ARRIVED! NEW LOOSE LAY ONLY $1.99/SQF
JUST ARRIVED! NEW LOOSE LAY ONLY $1.99/SQF
JUST ARRIVED! NEW LOOSE LAY ONLY $1.99/SQF
JUST ARRIVED! NEW LOOSE LAY ONLY $1.99/SQF
JUST ARRIVED! NEW LOOSE LAY ONLY $1.99/SQF
JUST ARRIVED! NEW LOOSE LAY ONLY $1.99/SQF
JUST ARRIVED! NEW LOOSE LAY ONLY $1.99/SQF
JUST ARRIVED! NEW LOOSE LAY ONLY $1.99/SQF
JUST ARRIVED! NEW LOOSE LAY ONLY $1.99/SQF
JUST ARRIVED! NEW LOOSE LAY ONLY $1.99/SQF
JUST ARRIVED! NEW LOOSE LAY ONLY $1.99/SQF
JUST ARRIVED! NEW LOOSE LAY ONLY $1.99/SQF
JUST ARRIVED! NEW LOOSE LAY ONLY $1.99/SQF
JUST ARRIVED! NEW LOOSE LAY ONLY $1.99/SQF
JUST ARRIVED! NEW LOOSE LAY ONLY $1.99/SQF
JUST ARRIVED! NEW LOOSE LAY ONLY $1.99/SQF
JUST ARRIVED! NEW LOOSE LAY ONLY $1.99/SQF
JUST ARRIVED! NEW LOOSE LAY ONLY $1.99/SQF
JUST ARRIVED! NEW LOOSE LAY ONLY $1.99/SQF
JUST ARRIVED! NEW LOOSE LAY ONLY $1.99/SQF
JUST ARRIVED! NEW LOOSE LAY ONLY $1.99/SQF
JUST ARRIVED! NEW LOOSE LAY ONLY $1.99/SQF
JUST ARRIVED! NEW LOOSE LAY ONLY $1.99/SQF
JUST ARRIVED! NEW LOOSE LAY ONLY $1.99/SQF
JUST ARRIVED! NEW LOOSE LAY ONLY $1.99/SQF
JUST ARRIVED! NEW LOOSE LAY ONLY $1.99/SQF
JUST ARRIVED! NEW LOOSE LAY ONLY $1.99/SQF
JUST ARRIVED! NEW LOOSE LAY ONLY $1.99/SQF
JUST ARRIVED! NEW LOOSE LAY ONLY $1.99/SQF
JUST ARRIVED! NEW LOOSE LAY ONLY $1.99/SQF
JUST ARRIVED! NEW LOOSE LAY ONLY $1.99/SQF
JUST ARRIVED! NEW LOOSE LAY ONLY $1.99/SQF
JUST ARRIVED! NEW LOOSE LAY ONLY $1.99/SQF
JUST ARRIVED! NEW LOOSE LAY ONLY $1.99/SQF
JUST ARRIVED! NEW LOOSE LAY ONLY $1.99/SQF
JUST ARRIVED! NEW LOOSE LAY ONLY $1.99/SQF
JUST ARRIVED! NEW LOOSE LAY ONLY $1.99/SQF
JUST ARRIVED! NEW LOOSE LAY ONLY $1.99/SQF
JUST ARRIVED! NEW LOOSE LAY ONLY $1.99/SQF
JUST ARRIVED! NEW LOOSE LAY ONLY $1.99/SQF
JUST ARRIVED! NEW LOOSE LAY ONLY $1.99/SQF
JUST ARRIVED! NEW LOOSE LAY ONLY $1.99/SQF
JUST ARRIVED! NEW LOOSE LAY ONLY $1.99/SQF
JUST ARRIVED! NEW LOOSE LAY ONLY $1.99/SQF
JUST ARRIVED! NEW LOOSE LAY ONLY $1.99/SQF
JUST ARRIVED! NEW LOOSE LAY ONLY $1.99/SQF
JUST ARRIVED! NEW LOOSE LAY ONLY $1.99/SQF
JUST ARRIVED! NEW LOOSE LAY ONLY $1.99/SQF
JUST ARRIVED! NEW LOOSE LAY ONLY $1.99/SQF
JUST ARRIVED! NEW LOOSE LAY ONLY $1.99/SQF
JUST ARRIVED! NEW LOOSE LAY ONLY $1.99/SQF
JUST ARRIVED! NEW LOOSE LAY ONLY $1.99/SQF
JUST ARRIVED! NEW LOOSE LAY ONLY $1.99/SQF
JUST ARRIVED! NEW LOOSE LAY ONLY $1.99/SQF
JUST ARRIVED! NEW LOOSE LAY ONLY $1.99/SQF
JUST ARRIVED! NEW LOOSE LAY ONLY $1.99/SQF
JUST ARRIVED! NEW LOOSE LAY ONLY $1.99/SQF
JUST ARRIVED! NEW LOOSE LAY ONLY $1.99/SQF
JUST ARRIVED! NEW LOOSE LAY ONLY $1.99/SQF
JUST ARRIVED! NEW LOOSE LAY ONLY $1.99/SQF
JUST ARRIVED! NEW LOOSE LAY ONLY $1.99/SQF
JUST ARRIVED! NEW LOOSE LAY ONLY $1.99/SQF
JUST ARRIVED! NEW LOOSE LAY ONLY $1.99/SQF
JUST ARRIVED! NEW LOOSE LAY ONLY $1.99/SQF
JUST ARRIVED! NEW LOOSE LAY ONLY $1.99/SQF
JUST ARRIVED! NEW LOOSE LAY ONLY $1.99/SQF
JUST ARRIVED! NEW LOOSE LAY ONLY $1.99/SQF
JUST ARRIVED! NEW LOOSE LAY ONLY $1.99/SQF
JUST ARRIVED! NEW LOOSE LAY ONLY $1.99/SQF
JUST ARRIVED! NEW LOOSE LAY ONLY $1.99/SQF
JUST ARRIVED! NEW LOOSE LAY ONLY $1.99/SQF
JUST ARRIVED! NEW LOOSE LAY ONLY $1.99/SQF
JUST ARRIVED! NEW LOOSE LAY ONLY $1.99/SQF
JUST ARRIVED! NEW LOOSE LAY ONLY $1.99/SQF
JUST ARRIVED! NEW LOOSE LAY ONLY $1.99/SQF
JUST ARRIVED! NEW LOOSE LAY ONLY $1.99/SQF
JUST ARRIVED! NEW LOOSE LAY ONLY $1.99/SQF
JUST ARRIVED! NEW LOOSE LAY ONLY $1.99/SQF
JUST ARRIVED! NEW LOOSE LAY ONLY $1.99/SQF
JUST ARRIVED! NEW LOOSE LAY ONLY $1.99/SQF
JUST ARRIVED! NEW LOOSE LAY ONLY $1.99/SQF
JUST ARRIVED! NEW LOOSE LAY ONLY $1.99/SQF
JUST ARRIVED! NEW LOOSE LAY ONLY $1.99/SQF
JUST ARRIVED! NEW LOOSE LAY ONLY $1.99/SQF
JUST ARRIVED! NEW LOOSE LAY ONLY $1.99/SQF
JUST ARRIVED! NEW LOOSE LAY ONLY $1.99/SQF
JUST ARRIVED! NEW LOOSE LAY ONLY $1.99/SQF
JUST ARRIVED! NEW LOOSE LAY ONLY $1.99/SQF
JUST ARRIVED! NEW LOOSE LAY ONLY $1.99/SQF
JUST ARRIVED! NEW LOOSE LAY ONLY $1.99/SQF
JUST ARRIVED! NEW LOOSE LAY ONLY $1.99/SQF
JUST ARRIVED! NEW LOOSE LAY ONLY $1.99/SQF
JUST ARRIVED! NEW LOOSE LAY ONLY $1.99/SQF
JUST ARRIVED! NEW LOOSE LAY ONLY $1.99/SQF
JUST ARRIVED! NEW LOOSE LAY ONLY $1.99/SQF
JUST ARRIVED! NEW LOOSE LAY ONLY $1.99/SQF
JUST ARRIVED! NEW LOOSE LAY ONLY $1.99/SQF
JUST ARRIVED! NEW LOOSE LAY ONLY $1.99/SQF
JUST ARRIVED! NEW LOOSE LAY ONLY $1.99/SQF
JUST ARRIVED! NEW LOOSE LAY ONLY $1.99/SQF
JUST ARRIVED! NEW LOOSE LAY ONLY $1.99/SQF
JUST ARRIVED! NEW LOOSE LAY ONLY $1.99/SQF
JUST ARRIVED! NEW LOOSE LAY ONLY $1.99/SQF
JUST ARRIVED! NEW LOOSE LAY ONLY $1.99/SQF
JUST ARRIVED! NEW LOOSE LAY ONLY $1.99/SQF
JUST ARRIVED! NEW LOOSE LAY ONLY $1.99/SQF
JUST ARRIVED! NEW LOOSE LAY ONLY $1.99/SQF
JUST ARRIVED! NEW LOOSE LAY ONLY $1.99/SQF
JUST ARRIVED! NEW LOOSE LAY ONLY $1.99/SQF
JUST ARRIVED! NEW LOOSE LAY ONLY $1.99/SQF
JUST ARRIVED! NEW LOOSE LAY ONLY $1.99/SQF
JUST ARRIVED! NEW LOOSE LAY ONLY $1.99/SQF
JUST ARRIVED! NEW LOOSE LAY ONLY $1.99/SQF
JUST ARRIVED! NEW LOOSE LAY ONLY $1.99/SQF
JUST ARRIVED! NEW LOOSE LAY ONLY $1.99/SQF
JUST ARRIVED! NEW LOOSE LAY ONLY $1.99/SQF
JUST ARRIVED! NEW LOOSE LAY ONLY $1.99/SQF
JUST ARRIVED! NEW LOOSE LAY ONLY $1.99/SQF
JUST ARRIVED! NEW LOOSE LAY ONLY $1.99/SQF
JUST ARRIVED! NEW LOOSE LAY ONLY $1.99/SQF
JUST ARRIVED! NEW LOOSE LAY ONLY $1.99/SQF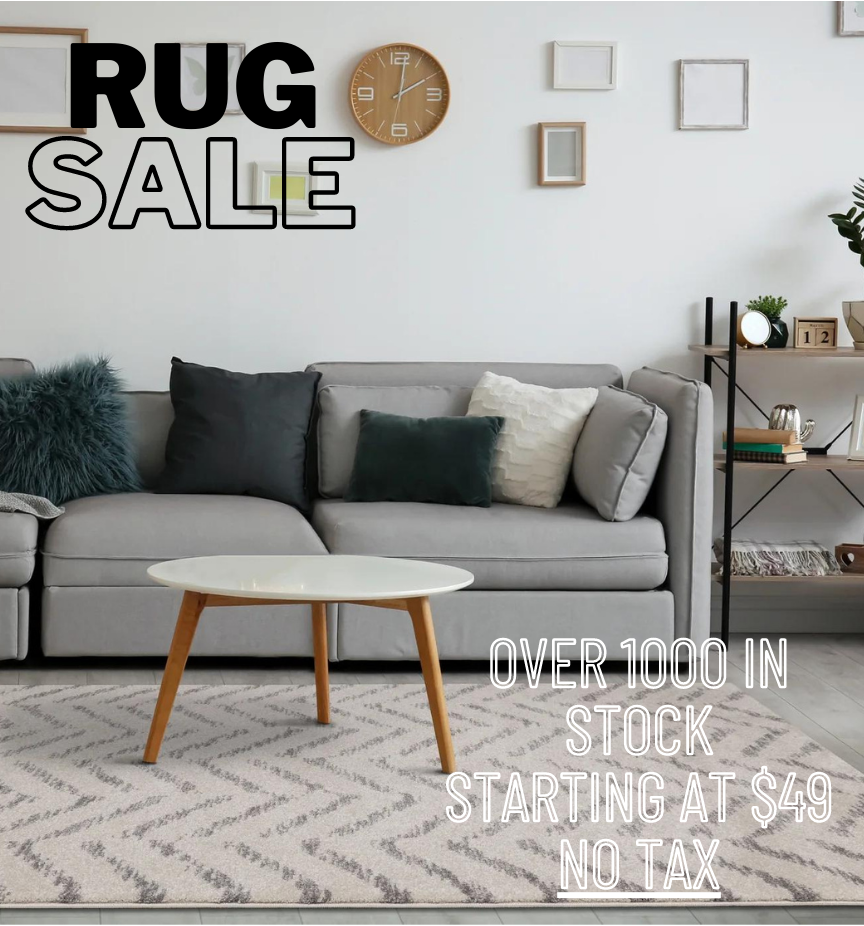 AREA RUG SALE
FULLY STOCKED
OVER 1000 RUGS ON DISPLAY
NO TAX
Featured Collections
Check Out This Months Featured Collections By Clicking Discover On The Following Images→
Customer Reviews
Hardwood
We purchased engineered oak flooring from Source Flooring and had Willy and his team install it. We absolutely LOVE it. Willy did an amazing job (cut great angles) and we wouldn't go anywhere else. Thank you Source and Willy for our beautiful floor
Martha Wallace
Tile
This is an awesome flooring store for the DIYer. A ton of selection. Great prices. Awesome staff. Your tile guy may send you here also. And as you wonder around the store I'm sure you will be thinking in a few years you could change many rooms in your house. It's easier then you think.
Randall Eckerich
Backsplash
We just bought a new backsplash tile for our kitchen from Source Flooring and had a wonderful experience. The staff members are knowledgeable and very approachable - thank you Janet for all your wonderful help!! The store also has a LOT of options on flooring, floor and wall tiles, and additional accessories. Everything is priced very competitively - it was a no brainer to shop here after reviewing 4-5 other options in the Kitchener/Waterloo area. Will be coming here again in the future!
Krithika Kashyap
Tile
Drove in from Mississauga to pick up 4 boxes of Porcelain tiles. Brendan was extremely courteous and helpful. A great store with lots of choices and great customer service.
Mahrukh Campbell
Experience
We return year after year to Source Flooring for the variety and quality of their laminate flooring. We can be rest assured there is stock.

This weekend we went to several other flooring companies but none could compare.

They have a variety of transition pieces which is also key!

We are in love with our floor so far.
Michelle S
Recommendation
I've always appreciated the selection, price, and staff helpfulness each time I've come to shop. I highly recommend this place to anyone looking for flooring.
Ralph Findling
Experience
Candace was excellent to deal with!
Krista Pop
Experience
Super helpful staff. Nice and clean and well lit. A great array of supplies to meet anyone's needs.
Veronica Bauman
Tiles
They have such a large variety and great quality. We purchased our bathroom tiles. Came in with measurements and they did the rest (figured out how much we need and even loaded it into our car. The amount they calculated was the perfect amount for our reno!! Couldn't be happier
Barbara Amorim